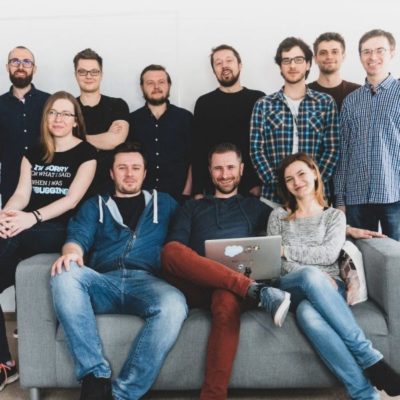 Complete your project with real experts
Do you struggle with recruitment timelines, verification of potential employees' competencies, while the costs of the team's extension and external trainings affect your budget? Is communication with many companies carrying out projects confusing and the responsibility for KPI – blurry and, eventually, it is hard to say who is responsible for what? Would you like to use resources more effectively and quickly react to potential issues? And in case of necessity, meet the project's needs with additional competences?
If yes, it is high time to think of team leasing at Craftware. As the experienced partner of global corporations, we have been providing proven and verified experts for years. We take off your organization costs of team development and ensure a faster start of a project. Thanks to that, you will be able to devote budget resources and the team's time for planned tasks. We take the responsibility of KPI's realization (issues such as code quality, budget implementation, or timeline). We also take care of flexibility, as well as the proper people allocation to optimize project costs.
Measure project's results

Based on predefined indicators of effectiveness, verify progress up-to-date.

Reduce costs

Optimize your expenses. Pay only for carrying out tasks, not side activities.

Save time

Entrust tasks to one provider and minimize communication to one SPOC (Single Point of Contact).

React to changes quickly

React to issues and consciously manage risks thanks to the access to a wide range of experts.
A valued partner of big organizations

For over 10 years, we have been cooperating with international corporations and their IT competency centers.

Project experience

In recent years, we have carried out 410 projects for our customers

We are a software house

We are not a company leasing employees; we have wide experience in project implementation.

Proven experts

Our employees are verified concerning technologies, and certificates confirm their competencies.