What is a process, what are ITSM processes for, and why are they important?
A process is a very general concept and each of us has an idea ​​of how to define it. One thing is certain – in many organizations, whether we realize it or not, most of the ITSM processes are already running. They are better or worse, more or less intentional, but they already exist. Let's say, we have an app and in the Help section, we read: "In case of problems, send an email to the address provided." This is nothing but a very basic version of Incident Management.
In most cases, processes need to be improved and optimized, not set up from scratch. This is why I like to turn to one of my favorite quotes:
"A process cannot be understood by stopping it. Understanding must move with the flow of the process, must join it and flow with it." – Frank Herbert, 'Dune'.
The same applies to the world of IT Service Management. Incident Management or Problem Management – these processes exist (in some form) in almost every organization. Even so, it is always possible to optimize them in every aspect.
What is the definition of a process? The Encyclopedia of Management says that "a process in organization and management is most often defined as a set of interrelated activities that need to be executed to achieve a specific result."[1] This definition perfectly captures the essence of ITSM processes. You need to take certain steps to achieve the intended results. ITSM processes help manage IT services. They support the organization's capabilities and performance, as well as the actions that are taken in case of changes or problems with services.
There are many ITSM processes, and they take different forms. I have selected eight processes that, from my point of view, are the most important:
Incident Management,
Problem Management,
Request Management (Fulfillment),
Knowledge Management,
Change Management,
Release and Deployment Management,
Service Level Management,
(Service Asset and) Configuration Management.
Here, I will describe the first four processes. The others will be discussed in my next article.
Processes vs. practices
Just to clarify, we are operating in ITIL terminology (Information Technology Infrastructure Library), so we need to distinguish between processes and practices. I will focus on processes because this term is used by our company as well as our customers or partners.
The concept of practices appears in the new version of ITIL – ITIL 4. But what, in fact, is a practice, and what is its relationship to a process?
It would be most convenient to give a simple explanation: process = practice. However, in ITIL 4, it is a little more complicated than "from now on, instead of using the term 'process', use the word 'practice'."
Some processes and functions described in ITIL V3 have been included in ITIL 4 as practices. This helps to avoid frequent inconsistencies between ITIL and the everyday use of terminology. Many organizations used what ITIL V3 refers to as processes, but there were also functions with the same name.
ITIL 4 defines both a process and a practice and allows the use of both terms. A practice is "A set of organizational resources designed for performing work or accomplishing an objective," while a process is "a set of (…) activities that transform inputs into outputs." According to these definitions, a process is what is done, and a practice is about who does it and how. This means that a practice is more like a function of ITIL V3, but with one difference – this set of resources has been designed specifically for a given task.
The most important ITSM processes
Incident Management
It is one of the most important and most frequently used ITSM processes. But what exactly is an incident?
ITIL defines it as "an unplanned interruption in an IT service or a reduction in the quality of an IT service." At the same time, it indicates that an incident can also be something that is not visible to the user, for example, a failure of one of the components detected by system monitoring tools. The main goal of Incident Management is to restore normal operation of the service as quickly as possible while minimizing the negative impact on business operations. In turn, "normal operation" should be defined within the SLA.[2]
Why implement Incident Management?
In the world of IT, incidents will always happen, and we can't avoid them. Thanks to a properly defined process, a service can be restored to normal operation as quickly as possible, minimizing the business cost. Lack of such a process increases the time to fix the bug, which eventually results in higher costs for the organization. Incident Management enables you to approach this issue in a structured way and ensure the quality of the provided services.
Problem Management
This is another important process in Service Management. Problem Management and Incident Management are closely related.
What is the definition of a problem? It is the cause of one or more incidents. Problem Management is responsible for investigating and diagnosing this cause.
Objectives:
preventing problems and incidents resulting from them,
eliminating recurring incidents,
minimizing the impact of incidents that we can't prevent.
Scope:
diagnosing the root cause of incidents and determining how to resolve related problems,
providing workarounds to minimize the impact of incidents on the service,
conducting a post-implementation review to ensure that changes have resolved problems (and are not generating new ones),
storing problem-related information, including workarounds and provided solutions,
updating the knowledge base so that information about the solution is available to all technical support staff,
making categorization of Problem Management consistent with Incident Management to make communication between the two processes easier.
Request Management (Fulfillment)
This process is about resolving queries from users.
When a user asks for a password change, new hardware, software, or anything else they need (as part of a service, of course) – this is called a Service Request.
The formal definition of a Service Request is "a user's request for information, advice, a standard change, or access to a service."
So, what is a standard change? It is simply a pre-approved change that is low-risk and follows a standard procedure.
In general, Service Requests are often lower-risk and require less paperwork. Many requests may involve situations that have already been approved (for example, granting access to a printer, upgrading a laptop to the latest version of a company's production software package, and so on).
These types of requests are common (but also less risky than incidents), so ITIL distinguishes them and suggests applying a separate set of processes. Therefore, this is simply a Service Requests process.
Knowledge Management
Last but not least, one of my favorite (and often neglected) processes – Knowledge Management. The knowledge available to the organization is often impressive. Knowledge increases with the company's development, expanding the area of ​​operation, and changing the approach to business. These resources are invaluable for the company, and their transfer to new or less experienced employees is one of the conditions for effective operation.
Unfortunately, this potential is not always used. Knowledge is "dormant" because it does not go beyond the department or remains an undiscovered "treasure" for the employee.
Knowledge Management helps reach its hidden resources, store them and share them within the organization, bringing tangible business benefits. The primary purpose of this process is to enable easy contact between those employees who seek information with those who have it. In the case of IT Service Management, Knowledge Management is included in other Service Management processes. The process itself ensures that all information used in IT Service Management and stored in the service Knowledge Management system is consistent and easily accessible.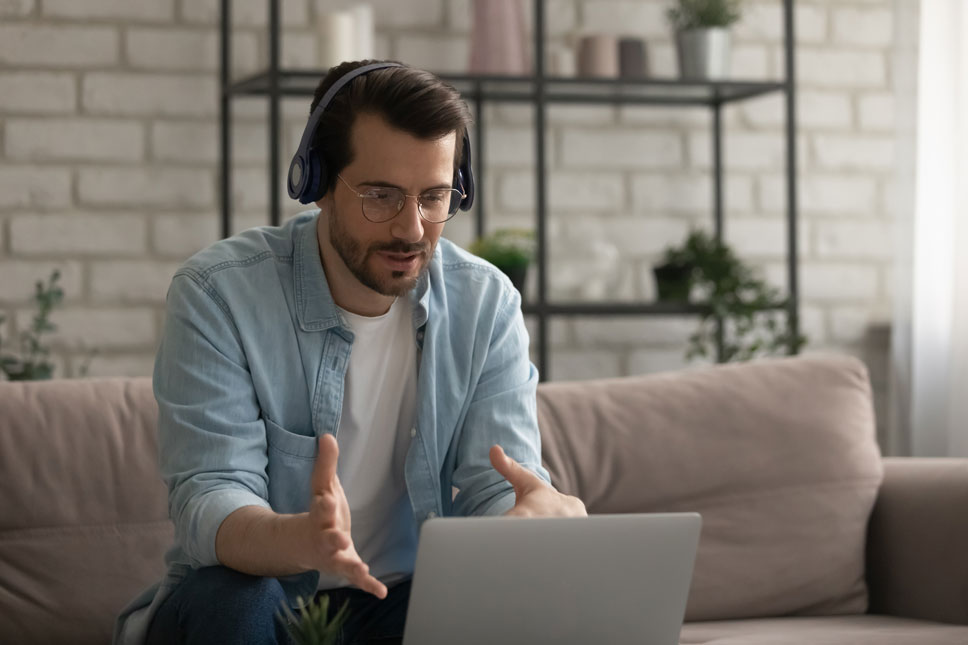 We have reached the halfway point – we have discussed the first four processes. As promised, I will cover the remaining four in the next article.
Or maybe you already have questions, not only about the processes but also about IT Service Management in general? Write to me!
Bibliography:
[1]- https://mfiles.pl/pl/index.php/Proces
[2]- Service Level Agreement – an agreement between an IT service provider and the service recipient. It describes the service, documents the target level of service provision, and defines the service provider's obligations.
Piotr Raczyński
Service Management Team Manager

He has been gaining experience in IT for 14 years, primarily in a Service Manager role. At Craftware for almost 5 years; until the recent – a leader of the SM team, currently, its manager. Now, he takes care of services for the Life Science sector. But, as he states, other industries and cultures (such as Korean culture) are not unknown to him. As a Service Manager, he focuses on operational issues, but he's also familiar with project management. The greatest value for him is, in every aspect, people.