We hire for a customer and ourselves
Our first distinctive factor appears during the recruitment process. When we search for employees, it's obvious that, eventually, they're for our customers. However, in the first place, we search for them for ourselves because it's us who employ them, and they sign an underlying agreement with us. Regardless of which company and project we delegate our specialists to, they are, and will always be, Craftware employees.
That's why we build our teams continuously. Given that, during the recruitment process, we assess not only factual knowledge and soft skills, but also we try to sense whether a candidate has this special something, what we call the Craftware spirit :). Do they feel comfortable with us? Will they become part of our team and one of us fast? Motivation for a job change is also essential because we hope that such an employee will stay with us for as long as possible.
Whereas the role of our HR department is to take a look at the candidate's motivation and soft skills, the team leader's role is to assess the hard skills of the candidate, who, as we hope, will join the team. The team leader, a prospective supervisor, knows best what set of hard and soft skills would be best to ensure the candidate is the best fit for their team. To sum up, our recruitment of IT consultants isn't different from the recruitment of candidates for administrative or sales roles. Such multi-stage verification also ensures that when a customer asks to lease an employee, we won't recommend individuals randomly picked off the street. Instead, the customer will get specialists with proven hard and soft skills who are honest, reliable, and experienced. Only when we're sure that we want someone on the Craftware board, we recommend that individual to our customer with a clear conscience.
Recruitment and then what?
"Customer, you're left on your own with the employee." "Employee, you're left on your own with the customer." An agreement has been signed with the customer; the business is done. Do we forget about it? It's not our style. Our partners – and to us, both the customer and employee are partners – don't have to be left on their own because we take responsibility for how the cooperation of both parties looks like. In simple words, we take care of it.
And more precisely? Let's assume that the recruitment process is completed, the candidate is our employee, team member, and they've just received their first assignment – they've started working with a customer. What happens next?
When the first stage ends, the so-called "selling stage," our customer has two more individuals at their disposal besides having a new employee (consultant) on board. From now on, they'll take care of the quality of the provided services. Obviously, these persons have been involved in the process on the Craftware's side from the very beginning. It's an account manager and a team leader of a particular employee. This duo will take care of the ongoing service – the account manager will act as a SPOC (Single Point of Contact), addressing most issues during the cooperation. Whereas the team leader, among others, will collect feedback about their consultant so that they'll be able to adequately provide support with the consultant's career development.
Collecting the feedback mentioned above is not one-sided – we also interview our delegated specialists on an ongoing basis. We ask them about their experiences of cooperating with the customer.
It applies not only to the first project of our consultant; we collect feedback from each assignment. This way, we build a history of both the customer and the employee. Thanks to that, we get to know their preferences – what qualities and competencies does the customer appreciate, and in which projects and technologies is the employee comfortable? What's the result? In future projects, we can even better combine the expectations of both parties. It's one of the quality assessment indicators of our service – when the right person is in the right place.
Regular contact with employees and customers means that we are up-to-date with the projects' progress. Therefore, we can react quickly when something unplanned happens. For example, an earlier project closure or its unexpected extension – then, it's our responsibility to change assignments. We're also prepared for the employee's resignation. In such a case, we always guarantee the customer the continuity of service. The customer can be sure that they'll receive a replacement. What's important, a new employee will join the project when the person about to leave is still on board. Only then will it be possible to transfer knowledge completely. It's referred to as knowledge transfer in the agreement.
Thanks to that, our partners don't have to worry because we have a tested formula (in other words, a procedure :)) for each crisis. Our coordinator is responsible for pulling people, places, and deadlines together. They can be referred to as our body leasing command center – the only one such a person (and irreplaceable) in our company structure.
Structure, in other words, support
The term structure doesn't always create a positive connotation. Sometimes, it just means a rigid hierarchy and the necessity to follow the only rightful rules. In our case, the structure means a supportive work environment – thanks to it, an employee is not, to put it bluntly, a body leased contractor thrown in at the deep end.
None of our employees is alone – they are under the care of a leader with whom they're in ongoing contact. Being part of the structure means being part of a team, and we want to build teams and integrate people, as I've stressed this point earlier. It's also an employee's opportunity to improve their qualifications by participating in workshops, gaining certifications, and planning career development. However, employees working on the body leasing basis don't always have these opportunities within their reach.
For many individuals, the sense of belonging is a motivation to work – they'll have a chance to find it with us. At Craftware, we believe that it's our people, continuously improving their qualifications, who are our greatest value.
And transparency
We talk about it at the very beginning of the cooperation with both parties. Transparency means clear rules of remuneration for specialists' working hours. We give them access to our system in which they report tasks delivered on a given day. At the end of the month, we provide customers with a report to accept. The remuneration is paid after the approval. It's a guarantee that the remuneration is calculated for the hours worked by an employee and not for the so-called position held, which isn't always equivalent to transparency and efficient use of the working hours.
Customers are sometimes reluctant to body leasing. They're concerned that this work model of temporary nature can impede the achievement of their business objectives that are at the center of each project. Therefore, we always emphasize that body leasing doesn't have to be an obstacle, and implementing it according to the rules that I've described supports the customer's business objectives.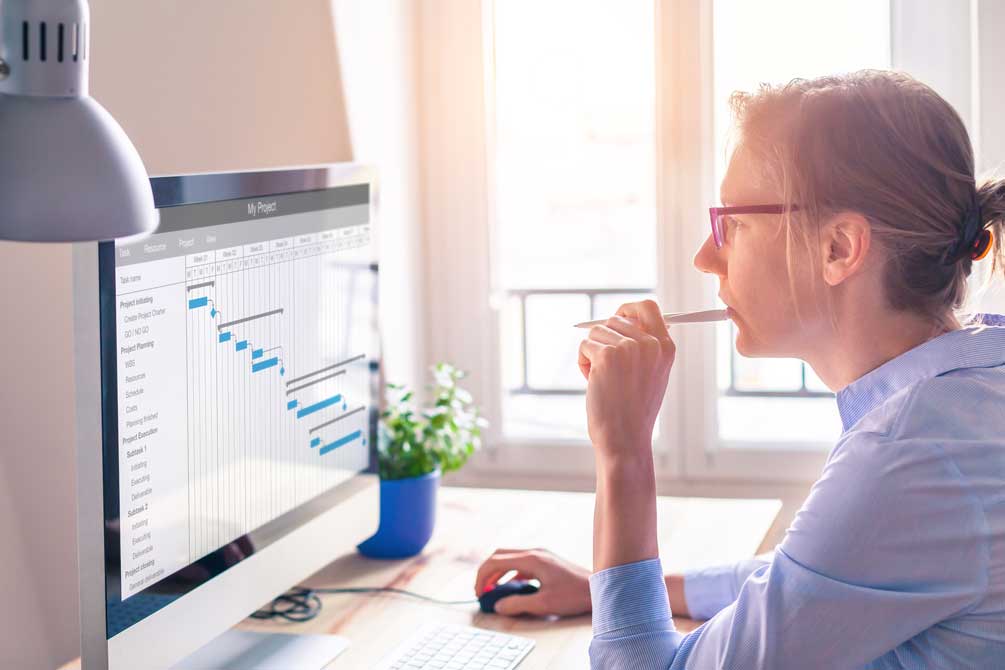 Sławomir Patrzałek
Sales Manager

Although he graduated from the University of Physical Education in Warsaw majoring in Tourism and Recreation, for over ten years, he has been professionally involved with the IT industry. He's been working at Craftware for over four years. Currently, as a Sales Manager in the BU Team Leasing, he is responsible for ongoing care and support of the company's corporate customers (SPOC), as well as searching for new business opportunities. He specializes in providing IT services, such as advanced team and body leasing or complex project implementation. Enthusiast of active leisure, especially keen on mountain biking, and a fan of basketball and the NBA league.