General changes
Reminder about introducing a requirement to enable Multi-Factor Authentication (MFA).
Beginning February 1, 2022, all internal users who log in to Salesforce via the user interface must use MFA. The supported verification methods include Salesforce Authenticator mobile app, third-party authenticator apps (Google Authenticator, Microsoft Authenticator, Authy), and physical security keys. It will not be possible to verify a user via email, a phone call, or a text message.
You can find the explanation of how MFA works by clicking the following link: read more.
MFA Assistant: Setup -> Multi-Factor Authentication Assistant (read more).
Tab-Focused Dialogs.
Dialogs no longer prevent a user from interacting with the rest of the UI in the console apps. A dialog triggered by a tab or subtab restricts the view of the tab that triggered it, allowing users to use the rest of the app. The functionality was first available in the Winter '20 Release and is to be enabled in the Spring '22 Release.
Currently, you can run it in Setup -> Release Notes -> Keep Working with Tab-Focused Dialogs (read more).
Restriction Rules
Restrictions Rules give the possibility to control users' access to sensitive data. At the moment, they are available for custom objects, contracts, tasks, and events.
Restriction Rules are defined at the object level. (Read more).
Salesforce Functions
Salesforce Functions have become available to all organizations. They allow building a separate application connected to your Salesforce. Currently, Functions support Java and JavaScript. One of the most important capabilities of this functionality is the operation beyond Salesforce limits.
Dynamic Interactions between components
By exposing an event between the components, it is possible to use the Dynamic Interactions between those components. At the moment, this functionality is available only for the App Page.
Read more about interactions between components.
Learn more about Lightning App Builder here.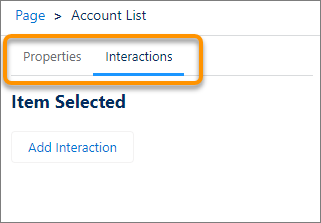 Sales Cloud
Possibility to save Sales Pipeline Inspection views
With the latest update, there is no need to create those views each time from the beginning. The use is similar to the standard List Views. (Read more).

Possibility to flag important business opportunities in the Sales Pipeline Inspection view
New possibility to sort activities
In the Activities tab, in the Upcoming & Overdue Activities section, you can currently sort the activities by date. (Read more ).

Service Cloud
Possibility to add a table to the email body
The possibility to add a table in the email composer has been implemented. (Read more).
Disabling Ref ID when matching emails to their corresponding cases (update).
The use of a new way of email threading behavior is to be enabled in the Summer '22 Release (it was originally scheduled to be enabled in the Winter '22 Release). After the Winter '21 Release update, you can run a new way of email threading behavior by going to Setup -> Release Update -> Disable Ref ID and Transition to New Email Threading Behavior (read more).
Experience Cloud (Community Cloud)
Redirecting users within Experience Cloud site.
The URL redirects setting is based on a CSV file. To import the CSV file to your Experience Cloud site, go to Workspaces -> Administration -> URL Redirects (read more).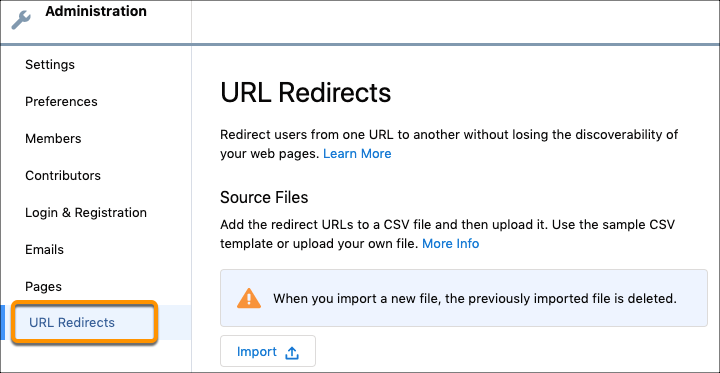 Konrad Sikora
Product Marketing Manager

Expert in the field of marketing and business development. For almost 3 years associated with the IT industry, previously he was responsible for business development in consulting and training companies. At Craftware he is in charge of marketing for the corporate clients' division.