CRM usage in Pharma and Medtech is expanding beyond traditional use cases, with a greater focus on holistic customer engagement programs and advanced analytics. Because of the pandemic has accelerated this by ten years, including technologies such as AI, data lakes, cloud computing, augmented/virtual reality (AR/VR), wearables, digital twins, the IoT, blockchain, and quantum computing.
The industry faces several challenges, e.g.:
Responding to the specific needs of patients and customers.
Managing complex customer service processes.
Data privacy and security: handling and storing sensitive patient information
Rising need to enable cross-sell capabilities given the limited workforce
The industry is at an inflexion point where enterprises can either meet the moment and double down on digital innovation investments through leapfrog digital innovation or decelerate and accept the risk of digital inferiority.
1:30 PM - 2.00 PM

2:00 PM - 2:10 PM

2:10 PM - 2:20 PM

The lecture covers Salesforce's focus on enabling our customers to overcome industry challenges and achieve their goals. There are three main pillars of the Salesforce approach, which the speaker will present.

We help the Health & Life Sciences Industry optimise to forge a new path in Value-Based Healthcare to realise equitable access to treatments and deliver outcomes that matter most to patients more cost-effectively
We support organisations to engage differently to transform the patient experience and to empower HCPs to deliver personalised care.
We also enable organisations to deliver an efficient and effective employee experience which supports the need across the multi-generations.

2:20 PM - 2:55 PM

The presentation of Salesforce Health Cloud focuses on one Medtech product that fits easily into the scenario. Speakers will present how Health Cloud functionalities can address specific challenges of two selected personas (salesperson and sales branch manager).

2:55 PM - 3:15 PM

Romain Barroche will describe how the large HLS company successfully transforms its key processes, given critical organizational changes in the background, such as mergers and acquisitions. Most importantly, the people in these orgs are not alone. There is a vast space where IT helps business, and business helps IT, where external partners join forces with HLS companies, and technology not only supports but also accelerates business processes.

The speaker will present three examples of such transformations.

commercial transformation towards unified sales teams (cross-sell challenges)
advanced forecasting (for consumables business) with solid revenue generation
and effective funnel management

3:15 PM - 3:30 PM

3:30 PM - 3:50 PM

Mark Ivanovic and Lukasz Pietrzak will reflect on the customer care subject in HLS and share findings, recommendations and results of Haleon's efforts.

The current Haleon customer care approach can be called "a concierge approach" and refers to a new, in the HLS industry,  way of communicating with customers. This strategy considers key factors already validated in consumer healthcare or retail verticals. Even though transformation is still the best word describing Haleon, and it is still a long way to becoming a thoroughly modern organization, a strong focus and execution of customer care efforts already bring the first results.

Omnichannel (omnipresence) approach, focus on preferred contact channels, a proper technology in place – all of these are, among others, crucial elements of Haleon's new customer care process.

Lastly, Haleon, like most HLS enterprises, was also in the M&A process recently, which is usually a double-edged sword, where disruption and uncertainty mix with opportunities and transformations.

3:50 PM - 4.10 PM

Recent years have been very dynamic, and what lies ahead is unknown. Digitization is a fact, but it requires active and consistent actions. Tom will also talk about the level of trust in the HLS industry and the relationship between trust and customer satisfaction. Finally, supported by cases, he will speak about scalability as a crucial solution to presented challenges.

4:10 PM - 4.30 PM

5:00 PM - 7:00 PM

Eastway Brasserie
40 Liverpool Street
Speakers
Commercial Excellence Integration Leader with 13+ years of experience. Specialized in global change management, digital transformation, and commercial strategy. Strong background in financial management (FP&A) and commercial finance.
Romain Barroche, Cytiva
An experienced digital transformation practitioner working across the Healthcare and Life Sciences industries. Collaborating with and advising clients to envision enhanced HCP, patient and employee experiences and outcomes for healthcare, pharmaceutical and med tech business processes.
Geoff Dennis, Salesforce
Seasoned Solution Architect, consultant, and CRM evangelist with a strong Salesforce background. He is passionate about cloud computing and is a skilled business analyst. Mateusz has over 15 years of experience and a proven track record in implementing and managing CRM systems for customers and industries.
Mateusz Ostopinko, Craftware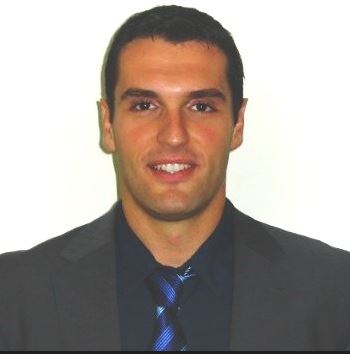 Customer Service and Experience thought leader with 12+ years of field experience specialising in customer care, sales, marketing and tech product domains within FMCG and Consumer Healthcare industries. Marko is passionate about amplifying consumers voices into corporate environments. Marko's leadership purpose is to solve real-world problems by inspiring different teams to work together and achieve results worth being proud of.
Marko Ivanovic, Haleon
Tom works with HLS companies to understand their requirements and define Marketing/Engagement Solutions that enable them to achieve their goals. These solutions can include Multi-Channel Marketing, Analytics, Customer Data Platforms, and Real Time Interaction Management. His expertise include AI, Cloud, Analytics and Automation technologies.
Tom has a background in Health and Life Sciences, with previous experiences working in pharmaceutical research and medical communications.
Tom also has experience leading consultancy engagements around Digital Transformation and User Adoption.
Tom Morton, Salesforce
A graduate of the Electronics and Information Technology Faculty at the Warsaw University of Technology. He started his career as a developer and later became a Java developer team leader. Co-founder of Craftware, established in 2009. Since then, he has worn many hats – as an analyst, architect, developer, and managing partner. Since 2011, he has been engaged in developing systems based on the Salesforce platform that he values for the capability to deliver quickly full-blown solutions and close work with business partners. Passionate about this technology – he participated several times in Dreamforce in San Francisco, one of the biggest tech conferences in the world. He holds certificates confirming his knowledge of Salesforce.
Łukasz Pietrzak, Craftware
Organisers and Partners
Craftware is a tenured provider of digital transformation services and technology consulting partner for global LIFE SCIENCES, a key Salesforce partner since 2014. A trusted business consultant with over 13 years of experience, UiPath Gold Partner since 2019 and Veeva Commercial Cloud partner since 2020.

Salesforce, Inc. an American cloud software company headquartered in San Francisco, California. It provides customer relationship management services (CRM) and also provides a complementary suite of enterprise applications focused on customer service, marketing automation, analytics and application development.

Cytiva is a global provider of technologies and services that advance and accelerate the development, manufacture, and delivery of therapeutics. A standalone operating company in the Danaher Corporation.

Haleon is a world-leading company 100% focused on everyday health. Haleon's leading brands are built on science, innovation and human understanding and are trusted by millions of consumers globally.
Venue location
110 Bishopsgate
London
Start: 2 PM
Dinner: Eastway Brasserie
40 Liverpool Street
London
Start: 5 PM