Achieve your business goals
The key to a successful project is understanding its real business goals. Why do we start a project in the first place? What are the expected business results, both short-term and long-term ones? How can we achieve them? What are the related costs and risks? To answer these and other key questions, we must perform a through analysis. Our specialists are focused on understanding needs, asking relevant questions, and most of all on listening. This is how we learn what your business goals are, advise and create solutions that perfectly match the assumptions made.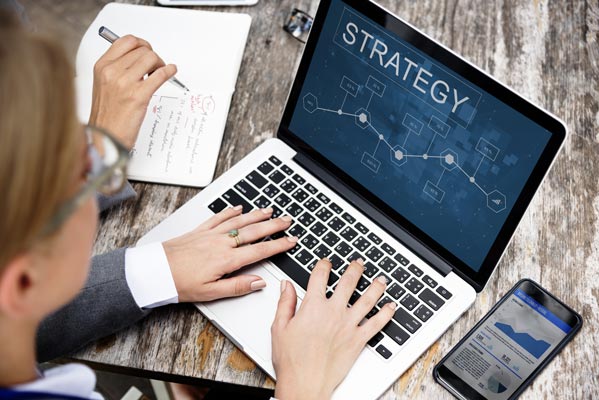 Define your goals

An analyst will help you to precisely and clearly define the needs of stakeholders, define goals and determine the project scope.

Minimize risk

With the analyst's help, you will recognize and minimize risks in the project, and at the same time keep the previously defined goals and requirements.

Achieve your business goals

Correctly formulated goals and properly specified requirements for the project are the key results of the analyst's work.

Extend the system's life cycle

The documentation prepared by an analyst will allow for smooth development and longer system utilization in the future.
What kind of IT analysis specialist do you need?
specializes in the following areas:

Analyzing business goals and requirements
Modelling and optimizing business processes
Implementing, planning and managing changes
Designing and implementing solutions
Designing tools for reporting and data analysis
Building relations with stakeholders
Planning the system's life cycle

specializes in the following areas:

Analyzing functional and technical requirements
Preparing technical documentation
Designing and implementing the interface
Close cooperation with the developers
System implementation
Preparing technical documentation
Product testing

specializes in the following areas:

Analyzing business needs
Creating and managing the list of tasks
Close cooperation with the development team
Building relations with stakeholders

specializes in the following areas:

Creating and editing documentation
Taking care about the linguistic quality of project documents
Writing user manuals
Preparing training materials
Support for product testing
Translation and localization
Wide range of specializations

Craftware employs almost 30 experienced experts in IT analysis and technical documentation with diverse specializations.

Utilization of advanced tools

We use a broad range of tools, including Jira, Redmine, Enterprise Architect, Microsoft Visio, Lucidchart, Aris Express, PEGA, HP ALM.

Knowledge of Agile methodologies

Our specialists perfectly find themselves in Agile environment, they adapt to evolving customer needs and ensure effective communication.

Extensive project experience

He have completed over 70 projects in diverse technologies including Salesforce, SAP, Tableau, Oracle, BOX, Online Banking System.
Frequently Asked Questions
Our aim is that after the implementation the customer is as independent as possible and has one or a few administrators who will be the internal line of support. However, companies often decide on our additional support so as to have an experienced partner at hand in more difficult situations.

Salesforce provides a possibility to integrate with any system, whether cloud-based or located in the customer's environment. It can actively refer to other systems (call an API) and be referred to by other systems as well.

Moreover, Salesforce has as an integration tool called MuleSoft which supports all integration methods available on the platform.

Based on our experience, we recommend a Product Owner as the main role. The Product Owner is responsible for implementation at the customer side (responsibility for business and technical requirements, coordination of other people at the customer side, responsibility for future system maintenance and development).
Moreover, in order to successfully complete a project, the following people must be included: project sponsor/sponsors (usually CEO, members of the Board), the owners of business processes which will be covered by the CRM, and the IT department (the architect who has comprehensive knowledge of the company systems, people responsible for individual systems that will be integrated with the CRM).
Other important people are the Ambassadors (that is selected system end-users) and third-party vendors.
In the case of integration with external systems, this can be also marketing agencies carrying out campaigns for the company (Salesforce Marketing Cloud, Audience Studio, Pardot).